So I wanted it to feel like my sim lived in a big apartment complex, and I have been building… a lot.
It is not filled with apartments though. That would be awful from a gameplay point of view! Instead elevators go right to the top floor where there is three apartments, and there is two apartments on the bottom floor, and that is it.
I decided to share the file for the lot as a residential before moving anyone in, so I can go back and continue building, or use it in other saves or whatever. The apartments have no wallpapers. This is intentional. The first residents should add whatever they feel like. The reason for this is, the Sims 2 wallpapers were all too nice to fit the aesthetic! 😀
Important: Before it can be playes as apartments, the following must be done (curtesy of Lifewire):
Open the cheat box by pressing Ctrl+Shift+C and enter this command: changelotzoning apartmentbase.
The residential mailbox changes to a multi-slot apartment mailbox. An error message appears if there's a problem with the apartment. If this happens, you should check for multiple entrances and door placement. Fix the problem and type the cheat code again.
Save and exit the lot, then move a new family into your building.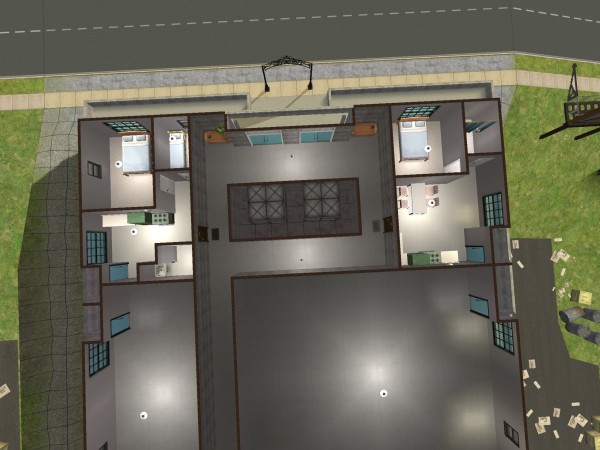 Download: Cheapo starter apartments.Sims2Pack